About The Project
Project Name: 110 – 110 Clegg Road
Location: 100 – 110 Clegg Road (south side of Highway 7, west of South Town Centre Boulevard)
Developer:  New World Centre (Markham) Development Corporation
Status: Pre-construction
Storeys: 16, 16, 34, 37, 16, 16
Total no. of units: 2200 units
Estimated Occupancy: TBA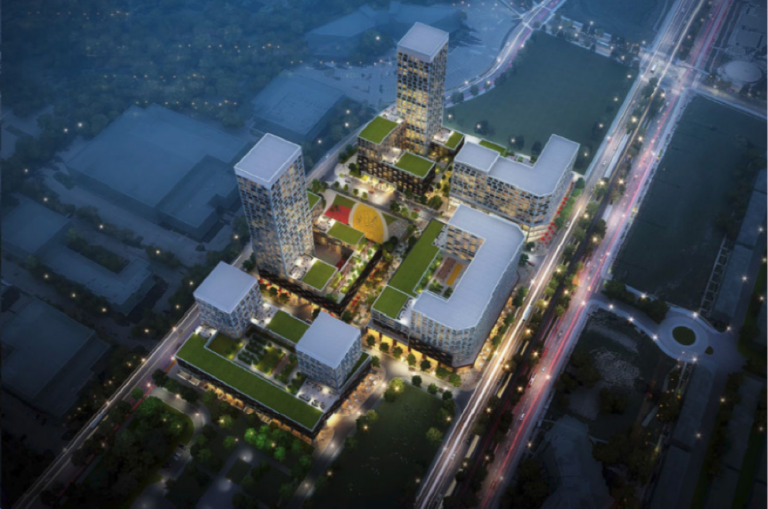 Exciting plans are unravelling for the city of Markham: a major mixed-use development proposes six towers that will punctuate the skyline at a range from 16, 34, and 37 storeys high, housing a total of residential 2,200 units. The development is located at 100 – 110 Clegg Road, south of Highway 7 and the west of South Town Centre Boulevard. The current site houses two industrial buildings with the remaining majority of it being vacant land. 100 – 110 Clegg Road will transform this area into a high-density development, where convenience and transit meet to give rise to a comfortable lifestyle for its residents. The development proposals will be further considered for the secondary plan review, to be completed in 2020.
AMENITIES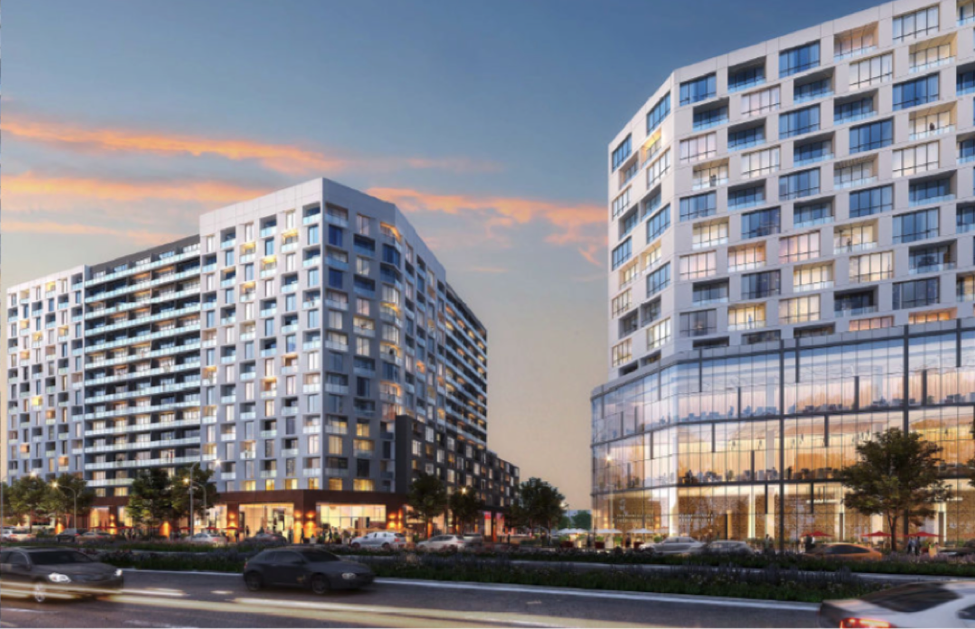 100-110 Clegg Road proposes two 16-storey mixed-use buildings fronting Highway 7; the building on the west side includes three floors of office space with the remaining space of the lower floors and all the floors above consisting of residential units. The building on the east side includes one floor of retail space with the remaining space of the ground floor and all the floors above consisting of residential units. For both 16-storey buildings, outdoor amenities are depicted on the 6th floor.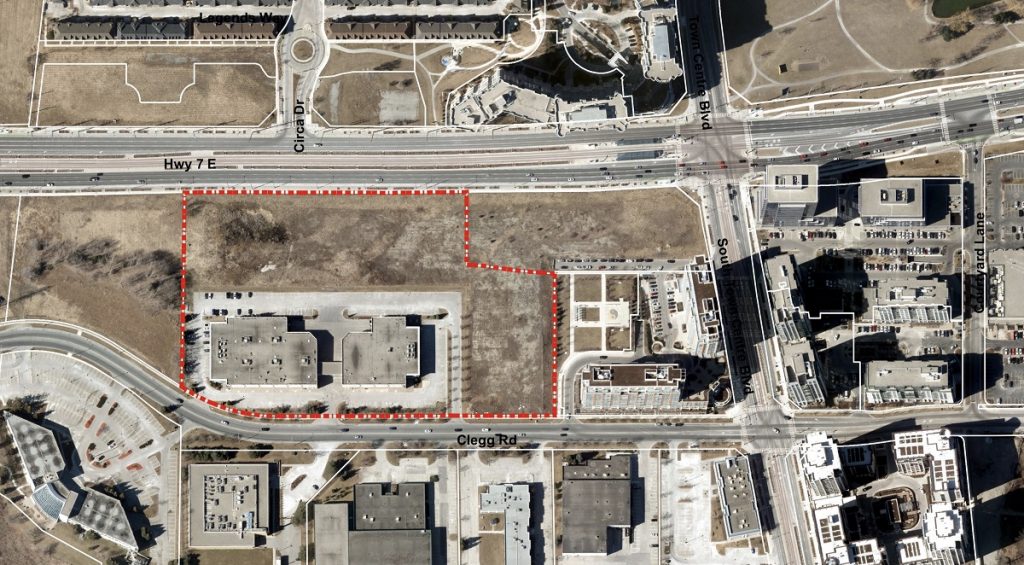 Another three residential buildings are proposed, fronting on Clegg Road:
A 34-storey residential high-rise building will be on the west side of the site, which includes 6 and 8-level podiums
A 37-storey building will be in the middle, which includes 8 level podiums.
Two 16-storey towers will be on the east side of the site, which includes a 6-storey podium.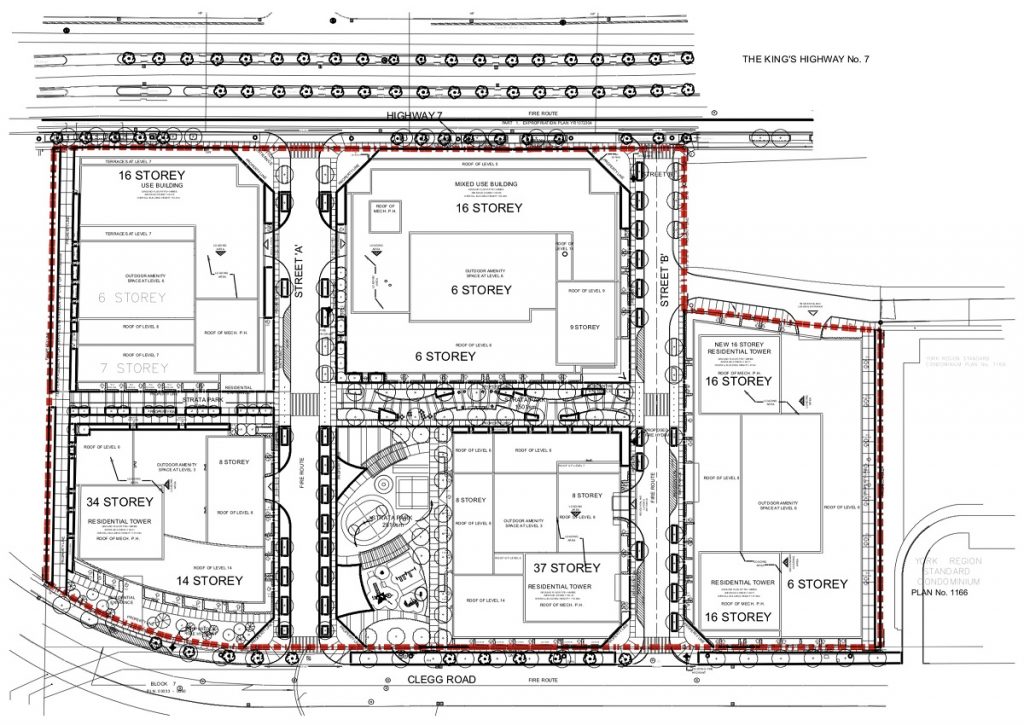 100-110 Clegg Road proposes an outstanding of 2200 residential units. The total project consists of 10.85 acres of land, split between residential, office, and retail uses. Approximately 44, 476 Sq. Ft. of office space and 19, 375 Sq. Ft. of retail space is dedicated to this project. The total office and retail space represent less than 3% of the entire floor area. The preliminary report also depicts a large dedicated park space between the 34 and 37-storey buildings, which make it perfect for a nice stroll in the evening.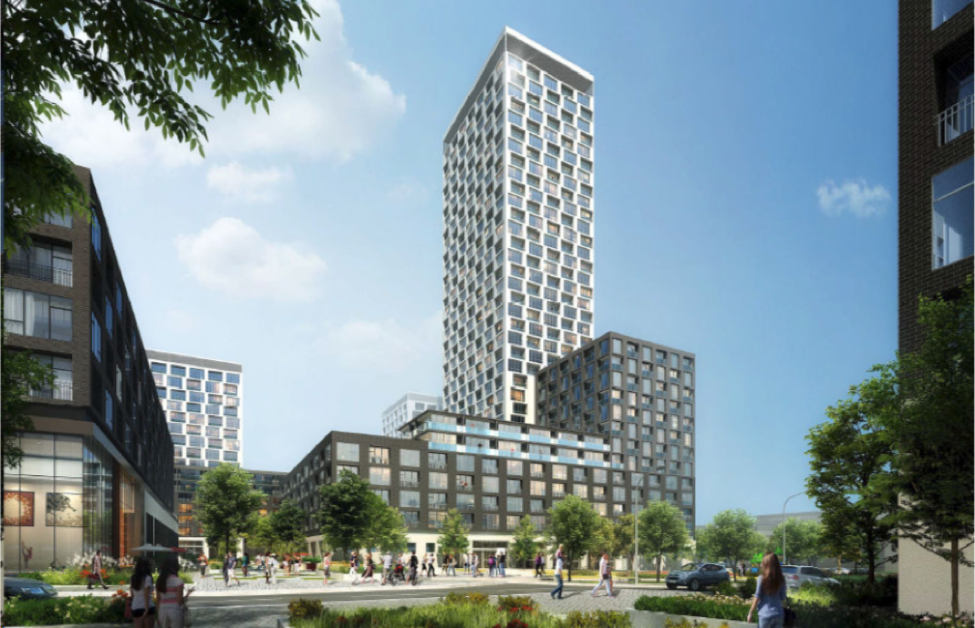 Plenty of parking spaces are allocated for drivers, including a total of 2,745 parking spaces split between the four-storey underground parking garage and up to five storeys of an above ground parking garage.
CONVENIENCE AT YOUR DOORSTEP
100-110 Clegg Road proposes the peak of comfortable living; its location alone renders facilitated access to many supermarkets, restaurants, and shopping centres. Minutes from your doorstep is the First Markham Place, on the south side of Highway 7 and west of Warden, a multi-cultural shopping centre that is home to approximately 1,000 visitors daily and 23 outdoor restaurants and coffee shops. The options don't end here – visit the SmartCentres Markham Woodside shopping mall to complete your Saturday morning errands at Costco Wholesale, Michaels, Staples, or Home Depot to name a few.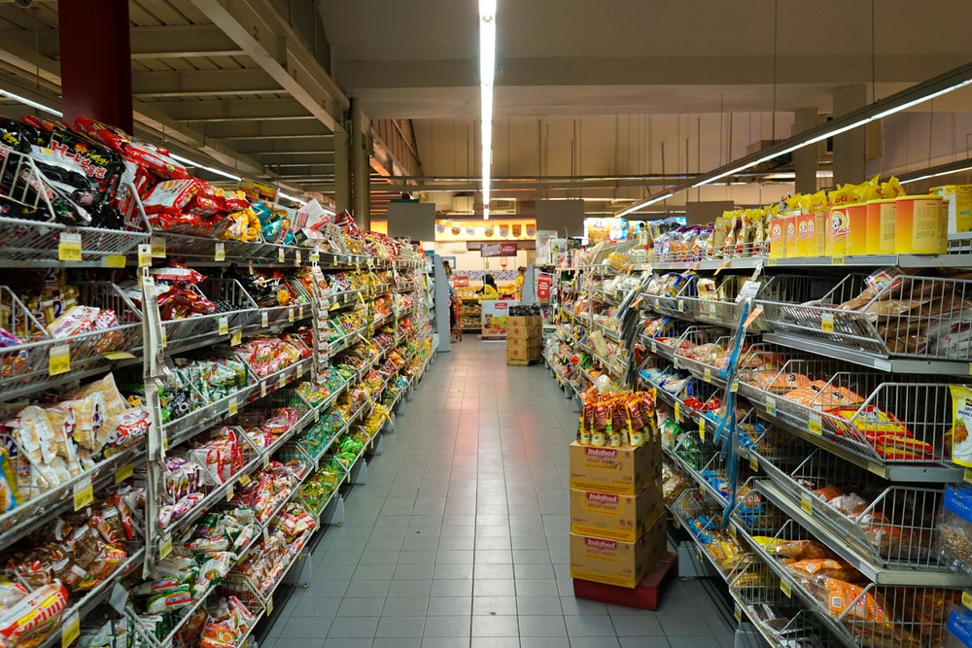 Feeling hungry after all that shopping? Visit KaKa All You Can Eat and indulge in delectable Japanese cuisine, Dancing Noodle for Chinese noodles, or Mabu Generation for tasty Taiwanese dishes and bubble tea.
TRANSIT
 100-110 Clegg Road is ideally situated nearby many bus stops with York Region Transit service.
Residents can easily hop onto the 300 Business Express bus towards Finch GO Bus Terminal or the 1 Highway 7 bus which runs eastbound towards Box Grove Walmart and westbound towards Richmond Hill Centre Terminal.
The VIVA PURPLE bus stop is nearby, which has 22 stops departing from Richmond Hill Centre Platform 1 and has Markham Stouffville Hospital as the final destination. Alternatively, the nearby VIVA transit station on Highway 7 at South Town Centre Boulevard services the 302 Unionville Express bus.
The Unionville GO Station is also a 7-minute drive away, a future mobility hub due to the planned renovations. Unionville GO Station improvements will include a second track and platform and a new parking lot with more parking space. By the end of 2020, commuters will have access to two-way, all-day service from Unionville and Union Station in just 15-minutes!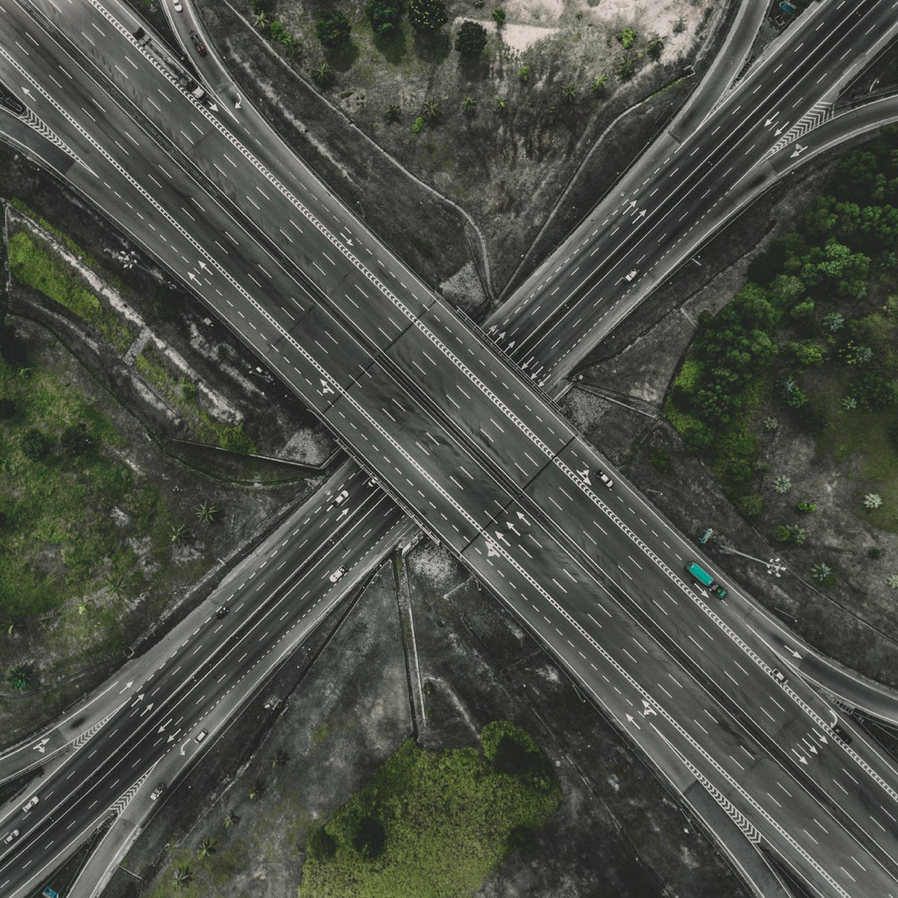 For drivers, 100-110 Clegg Road is optimally embedded between Highway 7 to the north and Highway 407 to the south where residents can then connect onto Highway 404 and Highway 401.
If proposals for 100-110 Clegg Road go through, it will serve as a monumental development in Markham that will attract many investors wanting to live in Canada's "High-Tech Capital."
PLEASE REGISTER TO VIEW FLOOR PLANS & PRICING