About The Project
This will be the best address to have in Downtown Markham. Attached to the world renowned 4.5 star Marriott Hotel, The Signature raises the bar in luxury condo living. Every conceivable hotel service is just a phone call away from your suite. As a resident of The Signature Collection, you can access a la carte hotel services whenever you wish! Apart from the great amenities and services of Marriott, The Signature will have its own lobby and amenities, solely for their residents. In addition to the building amenities, there are plenty of amenities and stores in the Downtown Markham area including the Cineplex VIP movie theatre, upcoming boutique shops, GTA Centre (Arena), Goodlife Fitness, Whole Foods, LCBO, Unionville Go Station, VIVA Transit. With immediate access to VIVA Rapid Transit or GO Transit, you can connect easily to points in town, downtown and out of town.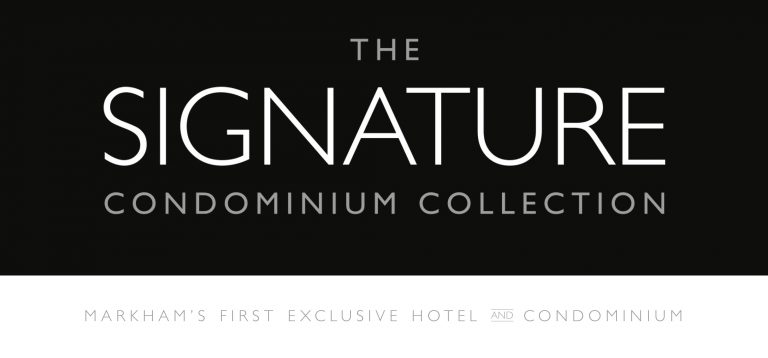 Framed by Highways 7 and 407 to the north and south and Warden and Kennedy Avenues to the east and west, Downtown Markham is the freshest downtown in the GTA. Surrounded by 72 acres of natural and landscaped green space, Downtown Markham is chock full of entertainment, cultural venues, dining and shopping. There's no better place to live, work and play in the GTA.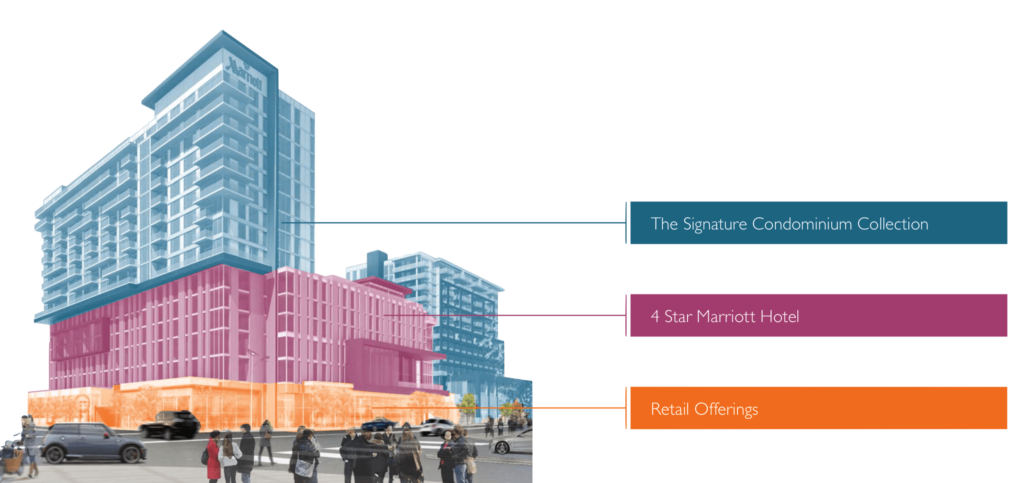 The Signature Collection provides a delightful selection of one, two and two bedroom-with-den suites remarkable in their design and appointments. Generous living spaces, unparalleled views, gourmet kitchens, European-style bathrooms and top-of-the-line finishing details ensure the ultimate in condominium brilliance.
AMENITIES
Living right next door to a grand hotel has its perks and privileges. Accessed through a membership, The Marriott Hotel's incredible roster of amenities let you pamper yourself and your guests with unsurpassed style and sophistication. Host a show-stopping gala in the spectacular Ball Room or rejuvenate yourself in the ultra-luxurious spa and salon. The ambience is magnificent, the service is impeccable and the experience is out of the ordinary. Hotel Amenities include a 24-hour Concierge, Room Service, Restaurant Reservations, Entertainment Reservations, Housekeeping, Private Dining, Event Planning, Laundry & Dry Cleaning, Car Rental, Car Maintenance and Detailing.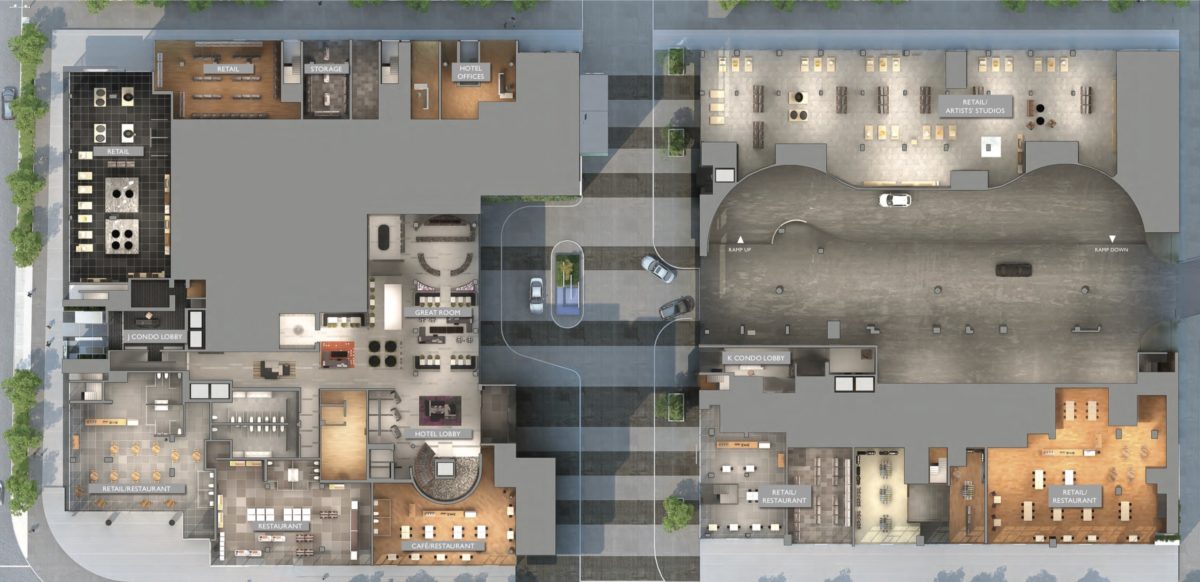 Fabulous hotel-style living at the Signature Condominiums comes with its own set of exclusive services and privileges. With the sophisticated Marriott Hotel, every conceivable hotel service is just a phone call away. As a resident at The Signature Collection, you can access à la carte hotel services whenever you wish. Experience a truly pampered life – it's like having your own personal staff. And rest assured, every service comes with Marriott's high professional standards and meticulous attention to detail.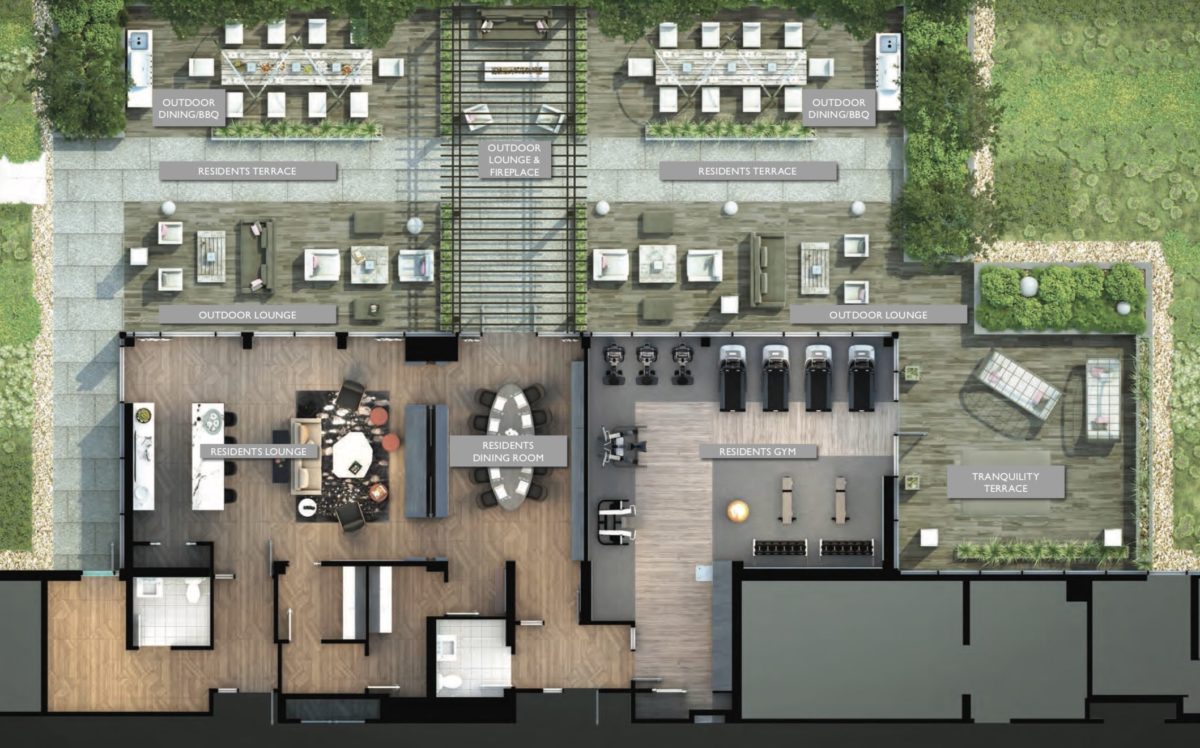 The Signature Condominiums will offer an inspired selection of lifestyle amenities designed to help you stay fit and healthy as well as entertain friends and family in grand style. Say goodbye to expensive gym memberships and come home to your own fully-equipped health club. Throw a party for a few close friends or host a large family gathering. Come out and enjoy a breath of fresh air, stop and smell the roses, take a leisurely walk in the outdoor terrace garden. Whatever your idea of enjoyment, you'll find lots of inspiration at The Signature Condominiums.
PROJECT DETAILS
Development Name: The Signature Condominium Collection
Developer(s): The Remington Group
Architect: Quadrangle Architects
Status: Completed
Number of Buildings: Two
Project Type: Condominiums Suites
Location: 170 Enterprise Boulevard, Markham, ON, Canada
Maintenance: N/A
Taxes: N/A
Downpayment: N/A
Price Range: Please Register below for Pricing
YORK UNIVERSITY – MARKHAM CAMPUS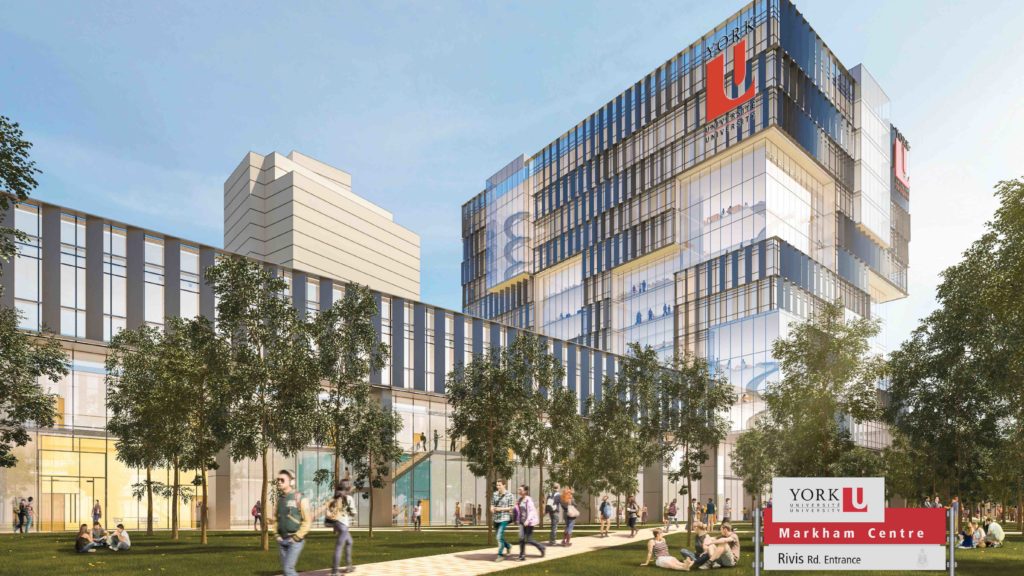 York University is building a brand new, 21st-century campus in the heart of Downtown Markham. With fast-growing demand for high-quality education in Ontario's new knowledge economy, the campus will offer professionally-relevant academic programs to over 4,000 students. With easy access to transit, highways, major employers and research hubs, the York University Markham Centre will be a truly integrated, urban campus.
The University campus is located at the core of a thriving urban centre rich in amenities such as shopping, dining, parks, sports, entertainment and more. As one of Canada's top research locations, York Region's robust growth means that students will have workplace-based learning opportunities and job prospects when they graduate. The campus is estimated to be completed in 2021.

The Ontario government has made a $127.3-million funding commitment to the new campus. The new campus is being built on a five-acre site donated by the City of Markham, valued at $27 million in 2016. York Region is contributing $25 million to the project and York University is embarking on a special fundraising campaign to support it.
The Markham Centre campus will offer more than 20 degree programs. In addition, York is working with its academic partner Seneca College to offer several joint programs. The campus will partner with local businesses and industry to provide unique experiential learning opportunities for students and will form partnerships with the York Region community to design research programs that meet regional needs.
"university/college partnership is a response to the rapid demographic growth in the area, particularly of the university-aged population. There are currently 60,000 18- to 21-year-olds in the region, a number that is expected to grow to 71,000 in the next decade." "I applaud the Provincial government for their financial support making our dream a reality. This new campus will help build a vibrant cultural and academic hub within Markham and York Region. Markham is already home to Canada's tech and life sciences leaders and this addition of a world class University will allow us to attract and retain some of brightest minds in the world, work with industry leaders on research and development, support and grow our local talent pool and provide opportunities for students to thrive in their local community."
– Frank Scarpitti
Mayor of the city of Markham
BEAUTY IS IN THE DETAILS
CONTEMPORARY KITCHEN
A KITCHEN DESIGNED TO FULFILL THE ASPIRATIONS OF EVERY COOK
• Finely crafted cabinetry with full height upper cabinets in a variety of finishes *
• Chef-inspired Kitchen Area with quartz countertop in a collection of colours *
• Designer multi-purpose quartz and stainless steel table for in-suite dining **
• Convenient and fashionable under mount stainless steel sink with single lever faucet with pullout vegetable sprayer
• Ceramic backsplash in kitchen *
• Ceiling-mounted track lighting
• A Kitchenista's dream! State-of-the-art integrated appliances including ceramic glass cook-top, convection oven, microwave, dishwasher, refrigerator/freezer, Cyclone exhaust fan
TECHNOLOGY
BUILT-IN FOR CONVENIENCE AND OPERATIONAL EXCELLENCE

• High Performance fixed and operable windows**
• Telephone outlets in living room, kitchen, master bedroom, 2nd bedroom or den **
• Cable TV and high-speed internet access outlets in living room, master bedroom, 2nd bedroom or den **
• Individual, separately metered circuit breaker service panel with copper wiring throughout.
• Convenient, on-site recycling collection
• Energy recovery exhaust ventilation system
LAUNDRY
A HIGHLY EVOLVED LAUNDRY SYSTEM TO ENSURE OUTSTANDING RESULTS
• High Efficiency, ENERGY STAR® stackable washer and dryer vented to the exterior
BATHROOMS
THE ULTIMATE IN PAMPERING

• Luxurious Master en-suite Bathrooms or suites with one Bathroom
• Contemporary porcelain or ceramic tile floors *
• Elegant, wall-mounted cabinetry with integrated vanity top and basin *
• Designer medicine cabinet over vanity with custom light fixtures
• Polished chrome faucets and designer accessory package
• Safety pressure balance valve for tub and shower
• Sleek white bathroom fixtures featuring water saving dual-flush water closet, tub and shower rod
SECOND BATHROOM (If applicable)
• Contemporary ceramic tile floors
• Elegant, wall mounted cabinetry options with integrated vanity top and basin *
• Polished chrome faucets and designer accessory package
• Shower stall with glass door and ceramic tiled walls **
• Safety pressure balance valve in the shower
• Contemporary light fixture over vanity
• Sleek white bathroom fixtures featuring water saving dual-flush water closet, tub and shower rod **
SAFETY
WHERE YOUR SECURITY COMES FIRST
• Professional 24-hour concierge service
• Secure underground parking with elevator access to home
• Each suite is pre-wired with entry alarm security or keypad system
• Each suite has a fire, heat, and smoke alarm system
• In-suite sprinkler system
• Main entrances and exits monitored by closed-circuit television systems • Security access throughout all common areas
* From the builders standard samples
** As per plan
THE REMINGTON GROUP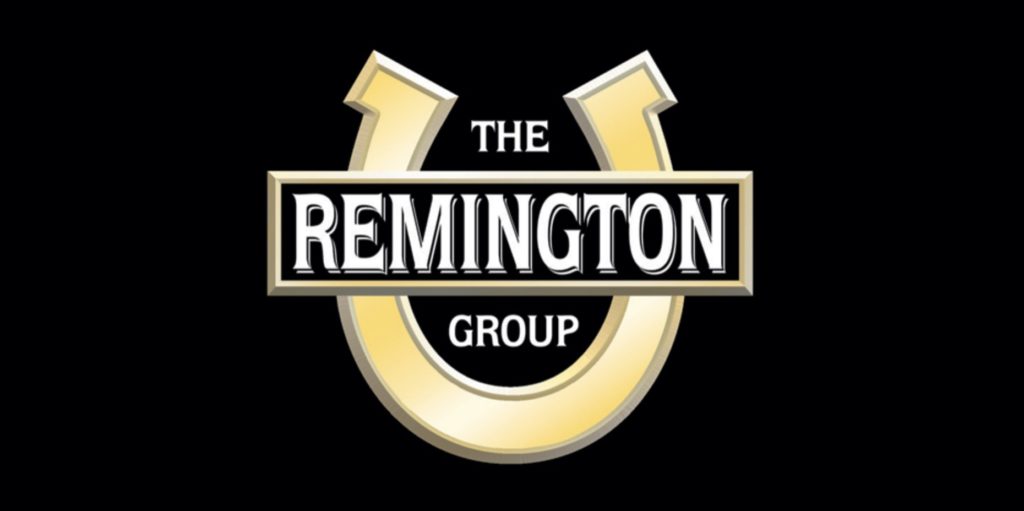 The Remington Group does more than transform wood and nails into homes and commercial buildings – they breathe life into each project through our commitment to the entire land development process, and insist on quality construction. Remington works closely with municipalities, regional governments and the province to ensure that future growth is managed responsibly, helping to provide a better quality of life for you. They strive to create communities with distinct character through comprehensive master planning and the application of urban design and architectural principles. Remington recognizes that public and communal areas set the stage for social interaction and community building. They believe in the magic and shared experiences that occur in the public realm; in other words, they are working hard to create parks and open spaces that will become backdrops of your memories for years to come.
QUADRANGLE ARCHITECTS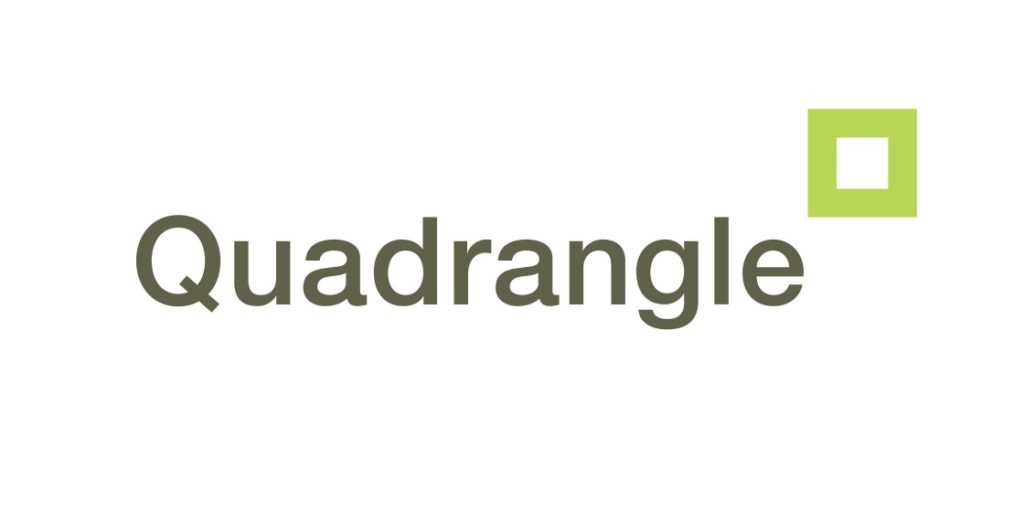 Founded in 1986, Quadrangle is a full-service architecture and interior design firm with projects spanning the commercial, mixed-use, multi-unit residential, content media and retail markets, with expert specializations in areas that include master planning, feasibility studies, accessibility, sustainability and adaptive reuse. Quadrangle designs the spaces where people live, work and play with insights gained through our process of listening, exploration, nuanced iteration and quality execution. They believe beauty and business go together, and that creative design and sustainability are inseparable. Quadrangle works with creative entrepreneurs, helping pioneering individuals and organizations redefine their cultures through innovative design and architecture. The diversity of the results this produces is a testament to their collaborative nature. With over 100 awards, Quadrangle Architects consistently achieves design excellence.
FLOOR PLANS
THE SUITES
An exceptional collection of beautifully designed suites with the ultimate interior finishes.

Expansive 9-foot high ceilings, 10-foot ceilings in Penthouses
Roomy balconies and terraces ** encourage al fresco dining
Elegant solid core entry door, privacy viewer and quality-finished hardware
Contemporary, engineered hardwood floors in foyer, kitchen, living area, dining area and den or laminate flooring throughout **
CRI Green Label Certified carpet to promote Indoor Air Quality in bedrooms and applicable closets *
Attractive, space-saving sliding closet doors in foyer and bedrooms
Stylish interior doors with quality-finished hardware
Convenient ventilated white plastic coated shelving in closets
Elegant, custom baseboards, door frames and casings
Bedrooms with separate light switches and capped ceilings outlets **
LEED compliant environmentally friendly low V.O.C. paints on walls, ceilings, and trim work
* From the builders standard samples
** As per plan