About The Project
Residents of Rouge Bijou condominiums made history as the first inhabitants of Downtown Markham, the largest mixed-use, LEED Registered project in North America.
Downtown Markham will be defined by international stores and local shops, gourmet restaurants and intimate cafés, a variety of urban parks and a majestic river valley, entertainment 24 hours a day, beautiful residences and state~of~the~art commercial buildings all within a short stroll of each other.
On 243 acres in the very heart of the Greater Toronto Area, you'll find a lively, mixed~use urban downtown is emerging! It will reflect all that we love about the great city centres of Europe and North America. Rouge Bijou will take its place comfortably within walking distance of the best restaurants, sophisticated retail brands, and office buildings that cozy up to sidewalks.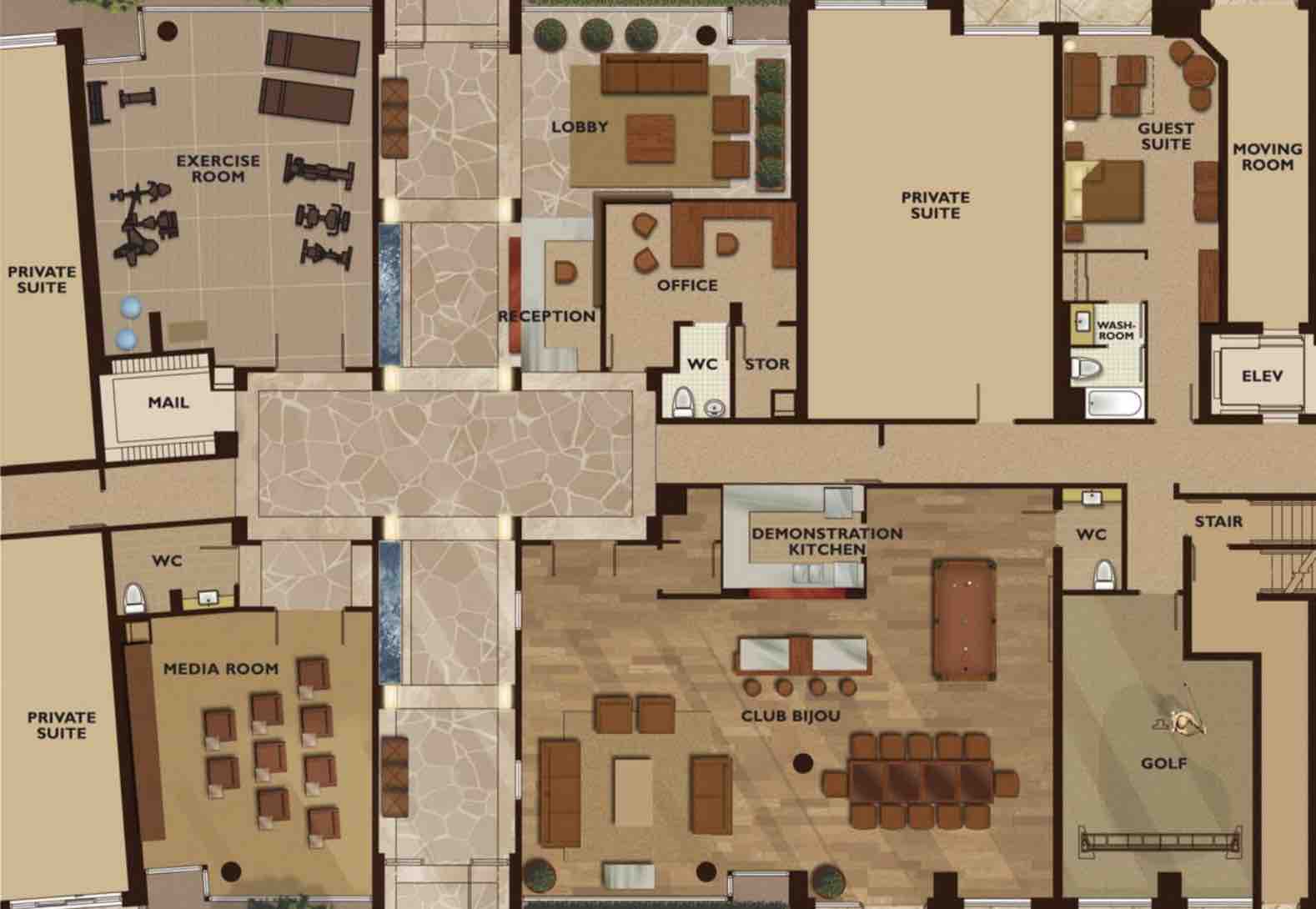 The award-winning luxury condos feature exquisitely appointed suites, a stunning lobby entrance, exclusive amenities and a 24-hour concierge. You'll find Rouge Bijou Markham condominiums in the heart of the downtown master planned core, overlooking Simcoe Peninsula. There are spacious storage lockers, secure underground guest parking and a convenient bike storage room that are just some of the extra amenities that homebuyers enjoy.
Perfect for exercise and leisure – work-out or host the ultimate soiree. Club Bijou offers residents and guests a fully-equipped exercise facility, lounge/ party room and games area, state-of-the-art screening room, a demonstration kitchen and a separate virtual golf room. A furnished guest suite for visiting friends and family, spacious storage lockers, secure underground guest parking and a convenient bicycle storage room are just a few of the extras you'll enjoy as part of Club Bijou.
A spectacular lobby entrance, awash in natural light and featuring clean, modern design, welcomes residences and guests alike.
PROJECT DETAILS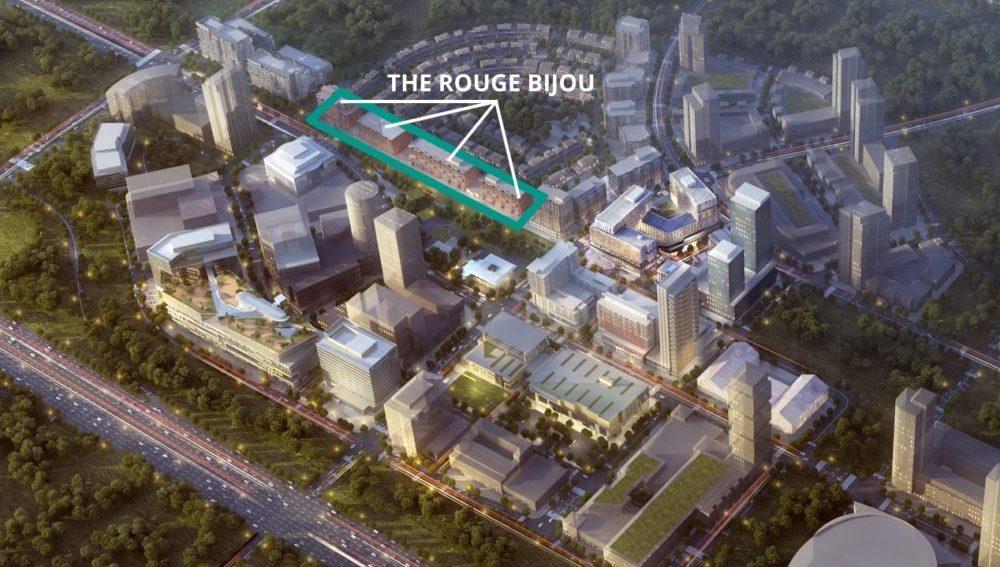 Development Name: The Rouge Bijou
Developer(s): The Remington Group
Architect: Quadrangle Architects
Status: Completed
Number of Buildings: Four
Project Type: Condominiums Suites
Location: 1-57 Upper Duke Crescent, Unionville, ON, Canada
Maintenance: N/A
Taxes: N/A
Downpayment: N/A
Price Range: Please Register below for Pricing
YORK UNIVERSITY – MARKHAM CAMPUS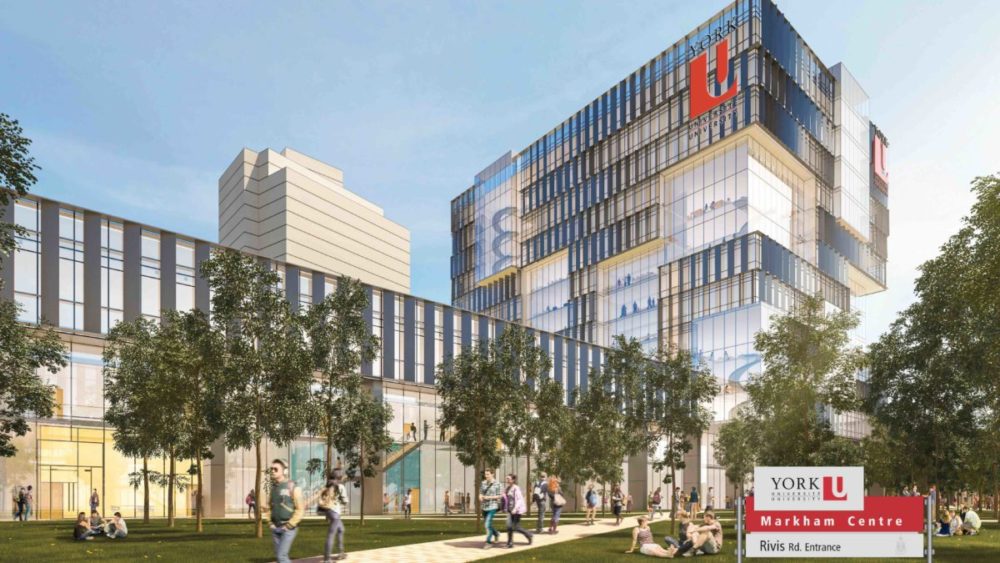 York University is building a brand new, 21st-century campus in the heart of Downtown Markham. With fast-growing demand for high-quality education in Ontario's new knowledge economy, the campus will offer professionally-relevant academic programs to over 4,000 students. With easy access to transit, highways, major employers and research hubs, the York University Markham Centre will be a truly integrated, urban campus.
The University campus is located at the core of a thriving urban centre rich in amenities such as shopping, dining, parks, sports, entertainment and more. As one of Canada's top research locations, York Region's robust growth means that students will have workplace-based learning opportunities and job prospects when they graduate. The campus is estimated to be completed in 2021.

The Ontario government has made a $127.3-million funding commitment to the new campus. The new campus is being built on a five-acre site donated by the City of Markham, valued at $27 million in 2016. York Region is contributing $25 million to the project and York University is embarking on a special fundraising campaign to support it.
The Markham Centre campus will offer more than 20 degree programs. In addition, York is working with its academic partner Seneca College to offer several joint programs. The campus will partner with local businesses and industry to provide unique experiential learning opportunities for students and will form partnerships with the York Region community to design research programs that meet regional needs.
"university/college partnership is a response to the rapid demographic growth in the area, particularly of the university-aged population. There are currently 60,000 18- to 21-year-olds in the region, a number that is expected to grow to 71,000 in the next decade." "I applaud the Provincial government for their financial support making our dream a reality. This new campus will help build a vibrant cultural and academic hub within Markham and York Region. Markham is already home to Canada's tech and life sciences leaders and this addition of a world class University will allow us to attract and retain some of brightest minds in the world, work with industry leaders on research and development, support and grow our local talent pool and provide opportunities for students to thrive in their local community."
– Frank Scarpitti
Mayor of the city of Markham
FEATURES + FINISHES
CHEF'S KITCHEN
• Finely crafted cabinetry with glass accent door and taller upper cabinets in a selection of finishes and colours*
• Attractive granite countertops*
• Ceramic or mirrored backsplash*
• Convenient double stainless steel sink with single-lever faucet and pullout vegetable sprayer
• Task-lighting under cabinet
• Ceiling-mounted halogen track lighting
• Engineered wood or distinctive ceramic floor tiles*
• Six major appliances (Energy Star® appliances where applicable), choices include stainless steel, black or white 18-cubic-foot frost-free refrigerator, self-cleaning range, built-in dishwasher, and over-the-range microwave.
BATHROOMS
Master en-suite Bathrooms or suites with one Bathroom
• Marble or ceramic floors*
• Elegant, quality cabinetry with locked medicine storage*
• Marble banjo-style counter-top, under-mounted sink and full-width mirror**
• Polished chrome faucets and designer accessory package
• Designer white bathroom fixtures – featuring water saving dual-flush water closet
• Frameless glass shower door, with ceramic walls in shower stalls**
• Contemporary soaker tub for deep relaxation**
• Safety pressure balance valve for tub and shower
• Energy recovery exhaust ventilation system
• Custom halogen lighting**
TECHNOLOGY
• High performance fixed and operable windows improve thermal comfort and decrease energy costs
• Telephone outlets in living room, kitchen, master bedroom, 2nd bedroom or den
• Cable TV and high-speed internet access outlets in living room, master bedroom, 2nd bedroom or den**
• Individual seasonally controlled heating and air conditioning improve energy efficiency through energy recovery technology
• Individual suite controlled energy recovery ventilator to provide mechanically replenished fresh air, exhaust the suites, recover heated or cooled air to decrease energy costs, and provide a higher level of indoor environmental quality and comfort
• Individual, separately metered circuit breaker panel with copper wiring throughout
• Convenient, on-site recycling collection
SAFETY
• Professional 24-hour concierge service
• Secure underground parking with elevator access to your home
• Each suite is equipped with an entry alarm, monitored by the concierge
• Each suite has a fire, heat and smoke alarm systems
• Main entrances and exits monitored by closed-circuit television systems
• Security access throughout all common areas
* From the builders standard samples
** As per plan
THE REMINGTON GROUP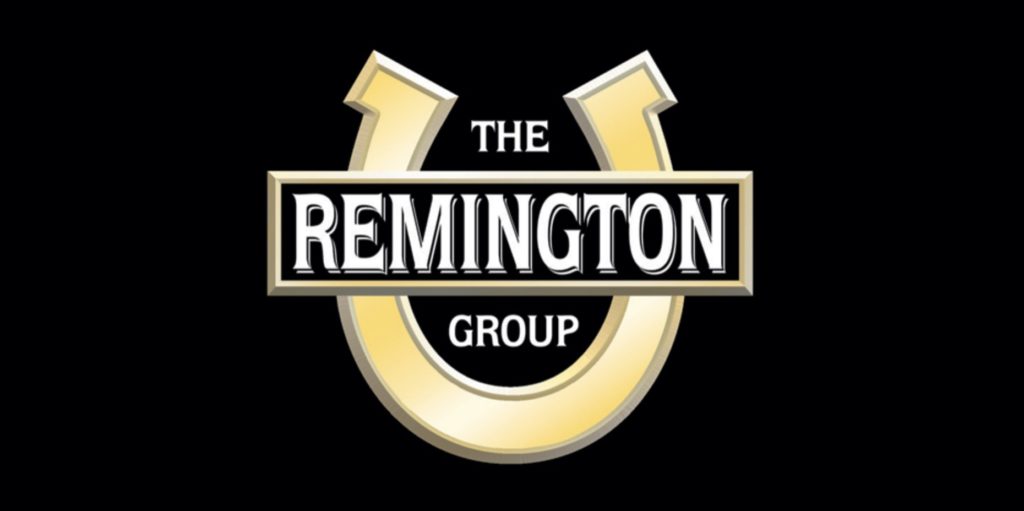 The Remington Group does more than transform wood and nails into homes and commercial buildings – they breathe life into each project through our commitment to the entire land development process, and insist on quality construction. Remington works closely with municipalities, regional governments and the province to ensure that future growth is managed responsibly, helping to provide a better quality of life for you. They strive to create communities with distinct character through comprehensive master planning and the application of urban design and architectural principles. Remington recognizes that public and communal areas set the stage for social interaction and community building. They believe in the magic and shared experiences that occur in the public realm; in other words, they are working hard to create parks and open spaces that will become backdrops of your memories for years to come.
QUADRANGLE ARCHITECTS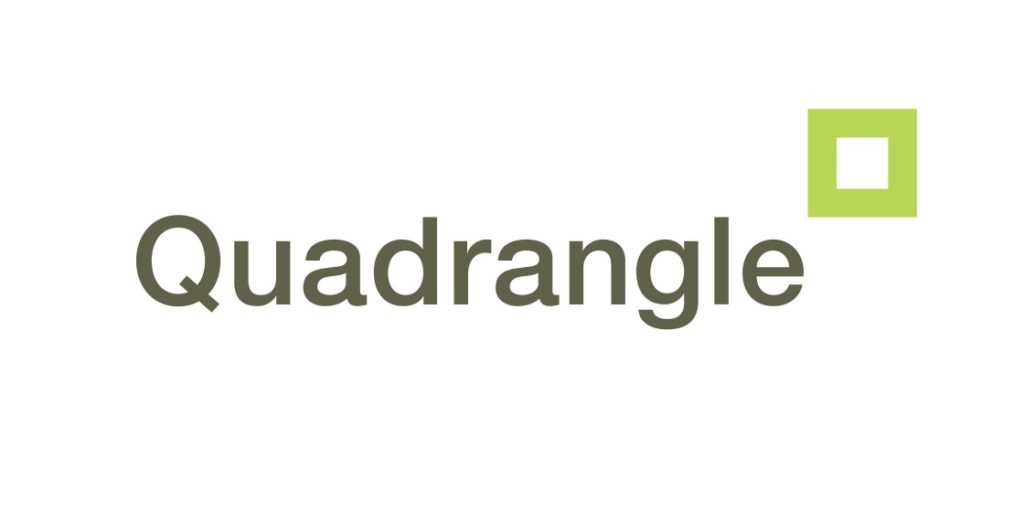 Founded in 1986, Quadrangle is a full-service architecture and interior design firm with projects spanning the commercial, mixed-use, multi-unit residential, content media and retail markets, with expert specializations in areas that include master planning, feasibility studies, accessibility, sustainability and adaptive reuse. Quadrangle designs the spaces where people live, work and play with insights gained through our process of listening, exploration, nuanced iteration and quality execution. They believe beauty and business go together, and that creative design and sustainability are inseparable. Quadrangle works with creative entrepreneurs, helping pioneering individuals and organizations redefine their cultures through innovative design and architecture. The diversity of the results this produces is a testament to their collaborative nature. With over 100 awards, Quadrangle Architects consistently achieves design excellence.
FLOOR PLANS
THE SUITES
Expansive 9-foot high ceilings, 10-foot ceilings floors in Penthouses, Patio Suites and the first floor of the Villas
Expansive balconies, patios and terraces
Elegant solid core entry door, privacy viewer and quality-finished hardware
Engineered hardwood floors in foyer, living, dining area and den
40 oz. CRL® Green Label certified carpet to promote Indoor Air Quality in bedrooms and applicable closets
Attractive mirrored sliding closet doors in foyer and bedrooms
Designer 7-foot interior doors with quality-finished hardware
Convenient ventilated white plastic coated shelving in closets
Elegant, custom baseboards, door frames and casings
Stacked or side by side full-size brand name washer and dryer
Bedrooms with separate light switches and capped ceiling outlets
Paints will have a "Green Seal"® Certification
* From the builders standard samples
** As per plan